Spring is near and that means it's time to start planning that vegetable or botanical garden you've always dreamed of. But you have one problem and it's got four paws. Don't let your curious canine thwart your proposed plot -- you can keep Spot safe and show off your green thumb. Here's how:
Plant this…
One thing you can count on is that your dog will want to explore the garden. It's in his nature and he is fully equipped to inspect (and dissect) every bloom or bud. Unless you plan to install a barrier around the entire garden, you'll need to focus on dog-safe flowers and edibles.
Herbs
Cilantro
Sage
Thyme
Basil
Rosemary
Lemon balm
Parsley
Chamomile
Vegetables
Green beans
Asparagus
Sweet potato
Carrot
Broccoli
Spinach
Peas
Celery
Garlic
Flowers
Snapdragon
Aster
Marigold
Hibiscus
Sunflower
Tiger Lily
Zinnia
Impatiens
Spider Ivy
Not that…
Even if you fence the perimeter, it's best to avoid the most toxic plants. Here are the worst offends and why they should be nixed:
Carnation – Causes gastrointestinal disturbance
Iris – Southern Living notes that Irises can cause vomiting and lethargy
Lily of the Valley – May cause serious health issues including seizures, heart arrhythmias, and death
Peony – Causes excessive drooling and diarrhea
Begonia – Ingestion may trigger issues swallowing
Geranium – As beautiful as it is, geranium is toxic and can cause low blood pressure, skin rashes, and loss of appetite
Aloe vera – While good for the skin, aloe vera can cause tremors and upset stomach if eaten
Azaleas – One of the most beautiful flowering shrubs, azaleas are a big "no" for homes with dogs since eating them can cause digestive issues and weakness
Boxwood – Causes vomiting, often to the point of dehydration
Amaryllis – This bulb produces glorious blooms but is extremely dangerous to dogs and can cause abdominal pain and hypersalivation
Caladium – Large and interesting leaves are an open invitation for dogs that can trigger respiratory distress and trouble walking
Daffodil – We know them as "buttercups" but these sweetly scented spring bloomers can cause convulsions and cardiac arrest
Hyacinth – Dogs and cattle should steer clear of hyacinth, which can cause damage to the esophagus
Avoid dangerous chemicals and mulch

Pesticides don't discriminate. Certain chemicals, such as 2, 4 dichlorophenoxyacetic acid (also known as Agent Orange, according to Dr. Karen Becker), are in widespread use in popular lawn care products. Unfortunately, this and many other pesticide and herbicide chemicals have been linked to a number of health issues in dogs including canine malignant lymphoma and bladder cancer. Scientific American offers more information on how pesticides affect animals and also provides advice on which pesticides are safe for humans and pets.

Give Rover other interests
One of the best things you can do for your pet during the spring, summer, and fall, is to allow him access to areas where he can roam free without worry of accidentally ingesting toxic plants or chemicals. There are numerous dog parks throughout most major municipalities. These planned recreational areas will allow your dog to run free, explore, socialize, and burn off pent-up energy so he or she isn't quite as likely to nose around in your garden. To find the nearest dog park to you, refer to a site like Rover.com, which lists dog parks on a city-by-city basis, such as: Madison, Knoxville, Indianapolis, Albuquerque, San Jose, Portland, Miami, Calgary, Saint Paul and Raleigh.
Other tips and ideas
Start training your dog is early as possible to stay away from off-limits areas. If possible, secure your dog on the deck or in another fence-in area while you are planting, weeding, or harvesting in the garden. Make sure to take a time out every half hour or so to play with your pet and keep plenty of toys handy so that he will always have something to do while you're digging in the dirt.
Don't let the fear of hurting your beloved furry family member stop you from enjoying the bounty of a southern summer. Take preventative measures to keep him – and your garden – safe and always call your vet immediately if you believe your dog has ingested anything he shouldn't have.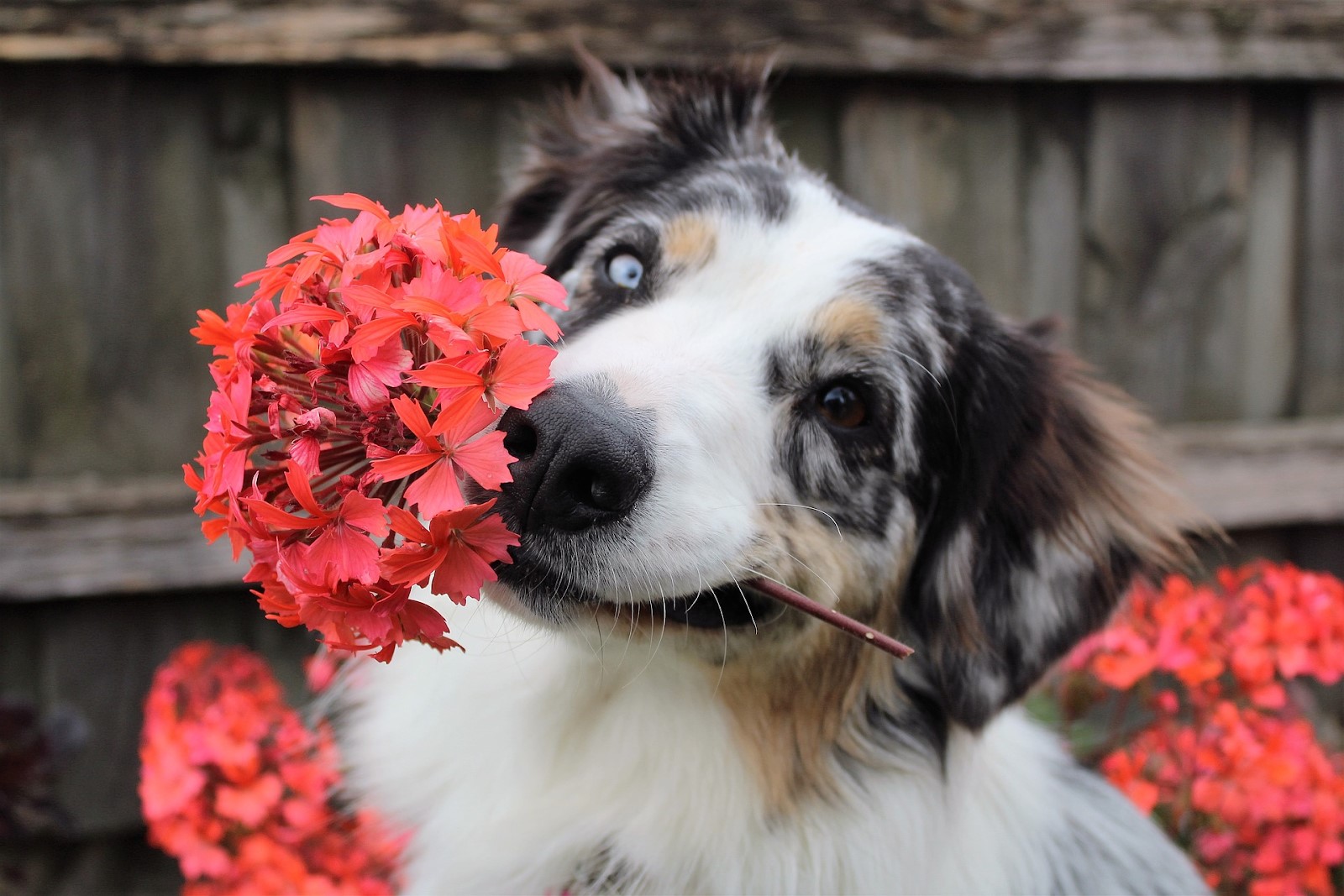 Maria Cannon